Welcome to Living Sacrifice Ministry A 508(C)(1)(A) Ministry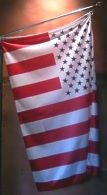 For God so loved the WORLD, that he GAVE his one and only Son, that WHOSOEVER believes in HIM, shall not perish, but have Eternal life. (John 3:16)
Come worship with us on Sunday at 10 AM
We will partake in Communion, to honor our Lord and Savior Jesus Christ: He says to do this in rememberance of Him.
We will honor our God in worship and prayer, then you will learn about Gods Grace (Jesus) and How he made us righteous!
We believe in God the Father, We believe in Jesus Christ, We believe in the Holy Spirit, and these 3 are ONE!
IF YOU ARE HERE FOR YOUR FEE FREE CREDIT CARD PROCESSING MACHING FOR ANY BUSINESS- PLEASE CONTACT ME AT INFO@LIVINGSACRIFICEMINISTRY.ORG
A small list of services I offer/perform as a Minister here at Living Sacrifice Ministry
$ 175.00: Have our network of Ministers set up your EIN # for your new ministry and doing all the paperwork needed to get you started.
$ 60.00 for me to ordain you as a minister that protects you under my ministry!
$ 125.00 - $375 for this Ministry to prepare specific documentation you will need to help you notify all governmental entities!
$ 275.00 for this Ministy to issue documents in your ministry name to enforce Tax Exempt status with all the "stores" you shop at!
$ sliding scale pricing for Online (virtual) Wedding Ceremonies!
Learn how to operate under a Ministry! Priceless!
Paypal Donations can be sent Here
Cashapp Donations are done at $MinisterEdwardFulke
For a donation of $200 or more, I will send you a very desired ebook copied from print form, called Secret Banker's Manual. One of the MOST sought out manuals in America because it describes in detail what the banks are doing and HOW they CREATE money out of "thin air" and they call it a "loan"! Obviously, this book has MUCH more content, but This is one of the books the Banker demanded NOT to have anyone else but bank presidents and vice presidents read.
As an ordained Minister, I can conduct weddings! Virtual weddings are most popular today!
To schedule your consultation,call me 413-313-3542 or email me ministeredward@livingsacrificeministry.org
Here are a few benefits in getting married by an ordained minister from a 508 ministry:
No government involvement
No blood testing required ( unless you decide it is good for your future )
No "pre approval" from "city hall" (license)
This is Common Law ordained
Private
Virtual
Minimul Cost when compared to the "traditional" wedding.
You can contact me at info@livingsacrificeministry.org
Loose a car key? Transponder? Smart key? CUSTOM CAR KEYS can cut your special key wherever you are. They will come to you. You can contact them at (413) 271 7674 for more information please check out their website
COPYRIGHT 2021-2023 ALL RIGHTS RESERVED